Introducing our newest school community member.......Baby Nissan.
We are delighted to be able to congratulate Amy, Robert, Layla and Georgia Nissan on the arrival of a beautiful, healthy baby boy, weighing 3310 grams (7.3 pounds).
This little boy is yet to be named and we can't wait to meet him in the coming weeks.
No doubt, Layla will introduce her baby brother to her classmates as part of the 'show and tell' program.
Sporting Gallery
The students at St Patrick's have recently particpated in many sporting activities.
We have had netball, football and all children have particpated in touch football lessons and games every Wednesday. A big thank you to Eliza Smith for sourcing and co-ordinating the touch football sporting incursion. It has been very worthwhile and something all students have really enjoyed.
School Maintenanace Update
All classrooms and the school hall will be painted in the upcoming school holidays. Due to the painting beginning as soon as practicable, staff will be clearing all areas for painting on Friday 25th June.
The final school assembly will now take place at 3 pm on Thursday 24th June and this will now be our break up day and time. Supervision will be available on Friday 25th June, until 1:15 pm for any students who require to be at school.
Thank you for your understanding and support and I'm sure all students will look forward to freshly painted workspaces on their return in Term 3.
Parents and Friends CAUSUAL CLOTHES DAY and SAUSAGE SIZZLE
Friday 11th June 2021
Come dressed in your favourite jeans, dress or winter woollies and enjoy a free sausage sizzle lunch provided by the parents and friends association.
Gold coin donation for casual clothes attire.
PARENTS AND FRIENDS CHARITY DRIVE COATS FOR KIDS Children's sizes 2-16
This winter the Parents and Friends have decided to collect warm winter coats, jumpers and jeans in excellent condition for the Eureka Mums local community group.
If you would like to donate any of these items please place in the wooden drop box located in the Saint Patricks Primary School, Gordon foyer between 7th June and 11th June 2021.
PARENTS and FRIENDS WORKING BEE PROPOSAL
Date: Sunday 20th June 2021
Time: 9:30am – 12:30pm
Focus Area: Dismantling existing chicken coop and weeding of garden beds.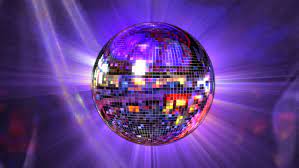 Parents and Friends Present
the
ST PATRICKS PRIMARY SCHOOL
BALL
Featuring Miss Goodie & The Rebel music duo
Saturday 24th July 2021. Donegan's Farm Potato Shed.
Door Open @7pm.
Tickets $50 per person - includes a two-course meal.
Drinks @ bar prices.
Note: Tickets will shortly be available at the Saint Patricks school office.
Make up your own tables of 10 -12 with family and friends– tickets not exclusive to Saint Patricks families only. Tickets available until sold out.