Week 9, Term 2, 2021 Newsletter
News from the Principal
Dear Families,
We thank you for your co-operation last Thursday in regard to the unprecented wind and storm damage within our community.
There is damage to three trees and they require limb removal and another eight trees require removal. This will take place in the upcoming school holidays. It was certainly wild weather and while we suffered some tree damage, others in Victoria are a lot worse off, with major losses and ongoing power issues.
For those families who will be accessing Out of School Hours Care in Term 3, can you please email in advance and advise of the days your children will be requiring pick up and drop off, via our school bus.
Term 2 will conclude on Thursday 24th June at 3:30 pm. We will be having our final term Assembly at 3 pm on this day. Please note we will not be having an Assembly this Friday, June 18th. If your children need to attend school on Friday 25th June for supervision, please advise me in advance via email. Staff will be in attendance until 1:15 pm on this day.
I would sincerely like to thank Luke Kolakowski for relieving in the senior class in Term 2, while Jamie Lamb was on Long Service Leave. We have enjoyed seeing Mr K's enthusiasm for teaching and his desire to make learning fun for his students. We all thank Luke for his support, and we wish him well.
I hope you all enjoyed a wonderful long weekend and I thank you for ongoing support over Term 2.
Paul McDowell
Semester One Reports
Reports will be published on Simon on Thursday 24th June. Parents will be able to access them from the Parent Portal on SIMON.
https://pam.spgordon.catholic.edu.au
Username is your email address and your Password was set by you last term.
If you are having any problems logging in or accessing SIMON, we ask you to contact the office for a password reset as we want to ensure you can access your child's reports. In addition, the Dojo App will be updated with any important information you need to know.
If you cannot remember your password, please contact Julie at the office to reset your password - jtoohey@spgordon.catholic.edu.au
If you have any concerns about your child's academic progress, please make an appointment to see the teacher directly with them or via the school office.
Teachers are always happy to meet with you to discuss your child's progress at a mutually convenient time.
End of term Thursday 24th June at 3:30 pm.
This term has been busy and eventful. We are looking forward to Term 3 with our Art Show being a highlight as well as some exciting whole school activities being planned for later in the year.
Covid Update
We are very grateful to be living in Regional Victoria. Schools still have some restrictions in place that impact on families and are important for you to understand in relation to the school. We know it is tricky to navigate the many changes.
• Face masks must be worn inside and outside - all parents who come on site must wear a face
mask. Teachers are exempt when working and communicating with students.
• Essential visitors only should be onsite – for our prep parents many of the children are showing
increasing independence and enjoy taking themselves to the classroom; for the purposes of
clarification, we consider a parent of a child who is anxious or struggling to enter school in prep an
essential visitor. Parents signing a child out early are also considered essential visitors. We really
appreciate those parents who check in with us.


Parents and Friends Present
the
ST PATRICKS PRIMARY SCHOOL
BALL
Featuring Miss Goodie & The Rebel music duo
Saturday 24th July 2021. Donegan's Farm Potato Shed.
Door Open @7pm.
Tickets $50 per person - includes a two-course meal.
Drinks @ bar prices.
Note: Tickets will shortly be available at the Saint Patricks school office.
Make up your own tables of 10 -12 with family and friends– tickets not exclusive to Saint Patricks families only. Tickets available until sold out.
PARENTS and FRIENDS WORKING BEE
Date: Sunday 20th June 2021
Time: 9:30am – 12:30pm
Focus Area: Dismantling existing chicken coop and weeding of garden beds.
Please bring along your garden tools.
Jacket/Coat Drive - Give the gift of warmth
Dear Families,
The jacket/coat drive has been extended to this coming Friday, June 18th June.
Any donations of some warm woolies for those in need can be dropped into the school office. Both children and adult sizes welcome.
Thank you for your support, Parents & Friends Committee.
School Sports House Colours
The school house names and colours have been chosen and we thank you all for your wonderful feedback and ideas.
Each student will be allocated a house and this is the house they will remain in right through primary school.

Our school Sports Captains are Hannah Lynch and Sienna Muir. These girls will lead the rest of the students exceptionally well in all of our school sporting competitions.
The three school house names and colours are as follows :-
MacKillop - Blue Patrick - Green Bunjil - Yellow
Dates for your Diary
Sunday 20th June - working bee - 9:30 am - 12:30 pm.

Thursday 24th June - End of Term Assembly at 3 pm.
Thursday 24th June - Final day of Term 2. School finishes at 3:30 pm.
Friday 25th June - Supervision required for students who attend school on this day. Please advise Paul via email - principal@spgordon.catholic.edu.au
Monday 12th July - School resumes for Term 3.
Saturday 24th July - School Ball at Donegan's Farm. Please start selling your tickets. Tables of ten.
Tuesday 10th August - School Photo day for all staff and students

Tuesday 17th August - School Closure Day - Writing PD



AFL Junior Football Clinic & Garden wall
AFL Goldfields attended our school last week and ran a skills clinic for our Junior and Middle Class children.
It was a very enjoyable and worthwhile incursion.
Children have prepared and painted our garden wall. The shade of green is Bermuda Grass and the whole school voted last term to choose a colour. It certainly looks great and we can't wait to start our plantings.
Our Photo Gallery
Pastoral Care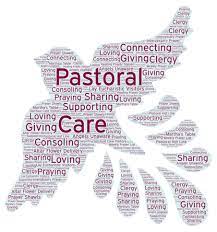 Pastoral care is key to our strong sense of community across the School. There are many threads to the programme – both formal and informal – and all have the intention of addressing the well-being of each student at their individual point of need.
Vivian Lunt is the Pastoral Care Worker at our school. She is a qualified and a very professional and caring Pastoral Care Worker employed at our school every Thursday.
Vivian works with individual children on request, class groups and parents and families as required. All interactions remain strictly confidential.
If any family would like to access this service, either for themselves personally or their child, please contact the school office for an appointment with Vivian.