Week 5, Term 2, 2021 Newsletter
News from the Principal
Dear Parents and Families,
We had a great Mother's Day celebration and we thank all who attended. The children were delighted to be able to show off their school and to also have the opportunity to play games and pamper the special ladies in their lives. Our day concluded with afternoon tea and a Mother's Day Liturgy.
Our senior class girls participated in a round robin netball competition in Ballarat. The girls got to wear their new netball dresses for the competition and they looked very professional. We congratulate them on their participation and also on winning 50 percent of their games. I would sincerely like to thank Rhonda Best, who assisted on the day, not only with coaching, but also with umpiring many of the games.
We have purchased a new set of football jumpers for the upcoming playing season. We have chosen West Coast Eagles jumpers, to fit in with the Gordon Eagles theme and also our school colours. The jumpers will be delivered before our match this Friday.
Below there is a survey for families to complete in regard to suggestion for naming our Sports House Teams and moving away from 'colour' named teams. Have a conversation with your children about their suggestions. The idea is that children will have the same sports house from Foundation through to Year 6. We appreciate all suggestions.
Never underestimate the role you have with your children. What you say as you pick them up after school, as you talk to them after a game, as you sit doing homework…will all be absorbed and help shape the adults they will become. It is a wonderful responsibility to accept if we embrace it and do our very best all the time.
Have a great week everyone and keep warm.
Paul McDowell.
Sport House Feedback
This survey is expired



Mother's Day at St Patrick's School
Ollie, Moira, Dylan and Sharlene enjoying a game of Uno at our Mother's Day celebration.
Catholic Education Week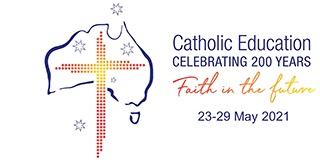 Catholic Education Week 2021 will be celebrated from 23-29 May.
In recognition of 200 years of Catholic education in Australia, Catholic Education Week 2021 will align with school communities across Australia in celebrating this landmark event. The theme for the week is Faith in the Future which speaks of the essence of hope in faith, so needed against the backdrop of this year.
Today, Catholic education has grown to 1,751 Catholic schools in Australia educating around one in five or 768,000 students and employing 98,000 teachers and staff. We recognise the contribution of all those who came before us to build Catholic education in Australia and we look to the future with faith and hope for the contribution of generations to come.
Dear Lord,
let your light shine in our Catholic schools.
Let your grace rain down, bringing hope to each person we encounter,
wisdom to our teachers and leaders, and strength in times of trial.
Protect us from harm. Let the children come to You, for the kingdom of God
is theirs.
Amen
Parish of Gordon support for St. Patrick's
At the most recent meeting, I asked if the Parish would support our school in the purchasing of Religious Icons and art to ensure children are surrounded by both modern and traditional symbols of our Catholic Faith. They have agreed to support us in the purchase of these and we are most grateful. We will look to have them installed in early Term Three after our painting project, which is mentioned below. We would have the items blessed at a Sunday parish mass and then open the school up for parishioners to visit and see how we make learning and our faith come alive at St. Patrick's. More details to follow.
2021 Sacramental Program participants
Congratulations to Jobe Blazko, Jez Barnes, Beatrix Flint, Eva Pamic, Georgie Conroy and Charli Busuttil who are preparaing for the Sacraments of First Eucharist and Confirmation. The ceremony will take place on Sunday 25th July in our church.
Our staff work in partnership with our parish to deliver the Sacramental Program for the sacraments of Reconciliation, First Eucharist and Confirmation. This partnership requires that members of our parish and staff meet regularly to plan formation experiences and liturgies surrounding this program.
We wish all the best as they continue on their faith journey.
School Advisory Council update
Last week the SAC met to discuss the direction of St. Patrick's so far this year and it was noted that our students and staff are working together to have the best possible learning experiences possible and make 2021 a much better learning experience that 2020.
As part of our School Improvement plan, available on our website, we will be looking at our School Vision and Mission, which was last written in 2008 and a recommendation from our 2018 school review was for it to be rewritten and more reflective of St. Patrick's Primary in today's times. A meeting to begin this process is scheduled for Wednesday, 18th August commencing at 7.30pm. I will remind parents across the term but if you can spare an hour, it would be most appreciated. It will be a meeting with representatives from our SAC, Parents and Friends and Parish.
Nationally Consistent Collection of Data (NCCD)
Today's newsletter has an information sheet attached that we are required to share twice a year to ensure families are kept aware of the ways we plan for each student's learning journey.
At times school will seek funding through the federal Government to assist in a child's learning journey to offer further support to the teacher and child. There is a requirement that we share the data with the federal Government to assist in funding levels.
Please read and if you have any questions, please see me at school.
Australian Early Development Census (AEDC)
Please see attached a letter outlining the census we will conduct through Miss McKew in the next fortnight. It is a census of children in the first half of their first year of schooling and is held every three years.

Please read the attached letter and if you have any questions or concerns, please see me at school or email me.
School Maintenance Update
We are continually working towards ensuring school is a safe and engaging environment for the students and staff as well as welcoming and inviting for families. We have completed some essential maintenance across Term One, the playground edging being an example.
At present we have engaged electricians to install new outside lightning so our school is bright at night, both for the safety of people using it after hours and security. We will also be having the main building classrooms and learning spaces painted over the July holidays so Term Three will be a new beginning.
We will commence shortly work on our new chicken pavilion and garden beds courtesy of our grant through the Bendigo Bank.
Whilst we haven't got a date for a working bee this term, if any families would like to spend some time dismantling our old chicken coop, please contact Paul in this regard.
Request – I have the need of a rotary hoe to agitate the bark in the playgrounds prior to adding more softfall around playground equipment. I was wondering if one might be available via our parent community to lend or a volunteer to do this job for school. Please contact me via the office if you can assist. We will also require a scissor lift for cleaning gutters from our undercover playground. Prior to asking an external provider, again I wonder if any families are able to assist in us supporting a local business to complete this work, preferably over a weekend or July holidays.
Student Awards
Congratulations to Ruby Moran, Anika Pamic, Ollie Hutchinson Everist, Zoe Barnes and Kurt Newman on receiving the following awards :-
Zoe and Kurt received the Principal Award for wonderfully representing our school at the ANZAC Day ceremony in Ballan. Ruby, Anika and Ollie received Respect Awards for showing great respect within our school environment.
They are very worthy recipients and great role models within our school.
Footsteps Dance Incursion
Our students recently participated in a very enjoyable Footsteps Indigineous dance Incursion.
Footsteps specialises in curriculum and age-based movement programs for students. They delivered a very engaging and relevant dance program, for all students. The program develops students' social skills, confidence, fitness levels, creativity, expressive skills and coordination.
Issue 4, Scholastic Book Club orders due by Monday 31st May.
If you would like a hard copy of the brochure, they are available at the school office.
Dates for your Diary
Monday 17th May - Swimming Gym Program - Week 4
Wednesday 19th May - Sports - Touch Football
Friday 21st May - Year 4 - Year 6 students playing football at St Pats College. Travel to and from this excursion via school bus.
Sunday 23rd May - Catholic Education Week begins.
Sunday 23rd May - Confirmation Mass for the Sacramental participants.
Monday 24th May - Swimming Gym Program - Week 5
Wednesday 26th May - Sports - Touch Football
https://www.scholastic.com.au/media/6078/bc421.pdf
Wednesday 9th June - AFL Football clinic for all student in F-3 classes.

Monday 14th June - Public Holiday for Queen's Birthday.

POSTPONED TO TERM THREE - Date to be advised - P and F school disco.
Thursday 24th - End of Term Assembly at 3 pm.
Friday 25th June - Term 2 break up at 1:15 pm.
Tuesday 10th August - School Photo day for all staff and students

Tuesday 17th August - School Closure Day - Writing PD



HOT FRIDAY LUNCHES
Dear Families,
Children are able to bring a lunch for heating on Fridays in Term 2.
The lunches are to be wrapped in disposable heat proof packaging and labelled with your child's name. The lunches are heated in a pie warmer and distributed by the Parents and Friends at lunch time.
Icy Poles are also available for all children to buy for 50 cents.
We offer our Deepest Sympathy to the Barnes Family on the loss of Michelle's beautiful Mum, Alecia Kick.
Alecia spent many happy times here at St Patrick's and we know she was a much loved Mum to Michelle and Craig and an adored Grandmother to Billy, Zoe and Jez.
Rest peacefully Alecia.
The staff and student at St Patrick's offer our Deepest Sympathy to Fiona Conroy, her husband Jock and daughter Olivia on the recent loss of Jock's much loved father, Graham.
You are in our thoughts and prayers.
Pastoral Care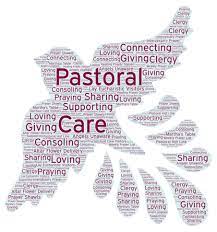 Pastoral care is key to our strong sense of community across the School. There are many threads to the programme – both formal and informal – and all have the intention of addressing the well-being of each student at their individual point of need.
Vivian Lunt is the Pastoral Care Worker at our school. She is a qualified and a very professional and caring Pastoral Care Worker employed at our school every Thursday.
Vivian works with individual children on request, class groups and parents and families as required. All interactions remain strictly confidential.
If any family would like to access this service, either for themselves personally or their child, please contact the school office for an appointment with Vivian.