Term 1, Week 10 School Newsletter.
News from the Principal
Dear Families,
Easter commemorates the resurrection of Jesus Christ following his death by crucifixion. It is the most significant event of the Christian calendar.
On Good Friday, Jesus Christ was executed by crucifixion. His body was taken down from the cross, and buried in a cave. The tomb was guarded and an enormous stone was put over the entrance, so that no-one could steal the body. On the following Sunday, some women visited the grave and found that the stone had been moved, and that the tomb was empty. Jesus himself was seen that day, and for days afterwards by many people. His followers realised that God had raised Jesus from the dead.
Easter celebrates the promise of life in the face of death. Easter celebrations also reflect on peace and forgiveness which has come out of aggression. It is also a time for thinking about suffering, injustice and hardship. During Good Friday services Christians meditate on Jesus's suffering and on his words spoken from the cross: 'Father, forgive them; for they do not know what they are doing.' Easter is a time for all of us to take stock and examine our lives and relationships. It is a time of helping others and of seeing a need and fulfilling it.
Today we will be sending home raffle tickets for our Easter Raffle. We will drawing our Easter raffle next Thursday 7th April, after our Easter Liturgy and Easter Bonnet Parade. We ask that families please return all raffle tickets by Wednesday 6th April. Raffle proceeds will be donated to Caritas to assist with the Ukraine crisis.
There is also a hard copy of the swimming/gymnastics permission form for completion and a permission slip for the Year 5/6 camp.
We have had many wonderful sports celebrations in the last few weeks and I sincerely thank the families, staff and most importantly the children. I could not be prouder of their sportsmanship, behaviour and participation.
We congratulate our children who are participating in the Reconciliation Program. Aiden, Angela, Macy, Rose and Elle received the Sacrament of Reconciliation last week.

Paul McDowell
Principal
Twilight Sports Gallery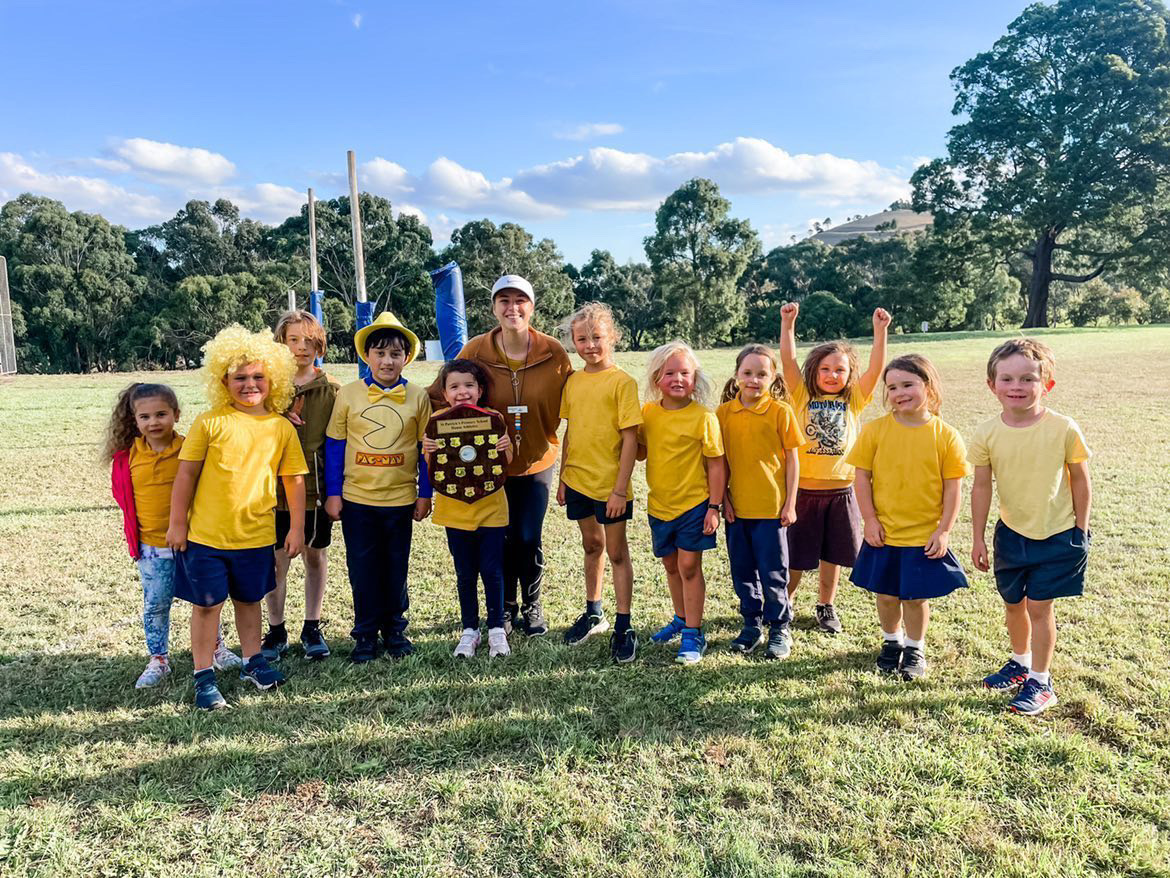 Term One Dates
Thursday - school lunch orders are available from the Gordon Shop. Please order and pay on Wednesday and lunches will be delivered to the school on Thursday.
April Dates
Thursday, 7th April - Easter Paraliturgy @ 2.15pm followed by Easter Hat parade. Families are invited to join with us.
Thursday 7th April - Term One concludes at 3.30pm
Friday, 8th April -School Closure Day – Christian Meditation PD for staff
Term Two Dates
Monday 25th April - ANZAC DAY PUBLIC HOLIDAY
Term 2 classes resume at 9:00 am on Tuesday 26th April.
Year 5/6 Camp - 2nd May - 4th May
Monday 9th May to Monday 6th June - Ballarat Aquatic Swim/Gym program for all students.
26 May 2022 to 27 May 2022 - Year 3/4, 1 night Camp at Anglesea.
We congratulate Ollie Peoples, Chelsea Winter, Jack Murphy and Sienna Kenna on recently receiving school awards.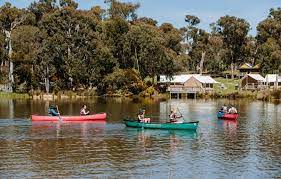 Year 5/6 Camp
Dear Families of Year 5 and Year 6 students,
Your children will attend a two night camp at Campaspe Downs on the 2nd - 4th May, 2022.
Camp forms and information will be sent home today for completion by parents.
Year 3/4 Camp
Dear Families of Year 3 and Year 4 students,
We are pleased to advise that children from the above class will attend Camp Wilkin in Anglesea for a one night camp from 26 May 2022 to 27 May 2022.
2022 SWIMMING AND GYM PROGRAM
Our five week Swimming/Gymnastics Program will take place for all students from Monday 9th May to Monday 6th June.
Children will be transported to and from the Ballarat Aquatic Centre via bus coach company.
Permission slips will be sent home today for completion. Please return by Wednesday, 6th April.
Dear Families and Friends,
Please join with our wonderful playgroup on each Monday of term from 9:15 am to 10:45 am.
All community families and friends welcome.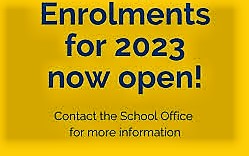 Enrolments and School Tours for 2023 now open.
Enrolments for 2023 are now open at St Patrick's Gordon for all year levels.
We encourage all prospective families to contact our school and we will organise a personal tour with Paul McDowell.
Personal school tours are the first step in the enrolment process. Enrolments are also open for children of existing families who start Prep in 2023.

For more information, please contact the school office on 5368 9495 or Mr. Paul McDowell via email : principal@spgordon.catholic.edu.au
Please place orders for Scholastic Book Club on or before Friday 1st April.