Term 1, Week 5 School Newsletter.
News from the Principal
Dear Families,
Next week we will celebrate Shrove Tuesday and Ash Wednesday.
Ash Wednesday is the first day in the season of Lent. Lent is a way to remember Jesus' sacrifice for us and prepare us for the Easter season. Ash Wednesday has many traditions for Catholic families and ways to observe this day, and also, anything you are doing for the length of Lent will start on this day. Each year in the Diocese our Catholic schools support Caritas Australia's annual Lenten fundraising and awareness-raising appeal that brings thousands of Australians together in solidarity with the world's poor to help end poverty, promote justice and uphold dignity.
Our students will view a variety of education resources and listen to a range of stories that will bring this theme to life in our school and classrooms, and enable our school community to learn more and create change this Lent.
Next Wednesday (Ash Wednesday) our school children and staff will attend Mass at 9:15 am at St Patrick's Church, Gordon. Parishoners and Foundation children are welcome to attend Mass on this day.
On Friday, March 11th, we will celebrate our Twilight Sports annual social gathering. The children have been allocated house colours. Children are welcome to stay at school and we invite parents to join with us at 5 pm for socialisation and sports events. Please send extra after school snacks for children on this day.
Please complete the below link order form for family food orders on the night. Orders need to be completed on or before this Thursday, 24th February. Payment will be taken on the night. https://spgordon.schoolzineplus.com/survey/14
Please bring along picnic rugs and chairs and enjoy this wonderful night with your families.
Our Twilight Sports is a great preparation for the upcoming Moorabool Sports, which will be held on Monday, the 21st March. For new families, this event is held at Mason's Lane Reserve, Bacchus Marsh and sees our students compete against St Brigid's Primary school, Balliang East Primary school and Coimadai Primary school. All students participate in a range of events in their age groups (as shown in table below). It is a day when all families make their own way to the reserve by 9 am, but the school bus and transport is available for students if needed. A detailed note of requirements for students will be sent home next week.
Our Parents and Friends are in the process of organising a school ball on Saturday, 26th March at Donegan's Farm. Further details will be available later this week. It will be wonderful to be able to enjoy a night out.
This evening, from 6:30 to 7:30 pm we invite parents into the school for an information evening in regard to outlining the learning journey of our students for the 2022 school year.
Thank you for your wonderful support.

Paul McDowell
Principal
Congratulations to Annie, Henry, and Ned on receiving Student Achievement Awards and congratulations to Millicent and Lily who both recently celebrated their birthday.
We are very excited to announce that the Parents and Friends have scheduled an Autumn Ball.
Venue: Donegan's Farm.
Date: Saturday, 26th March.
Dress: Semi Formal.
Time: 6:00 pm - late.

Door prizes and raffles on the night.

Further details later this week.
Term One Dates
Thursday 24th February - school lunch orders are available from the Gordon Shop. Please order and pay on Wednesday and lunches will be delivered to the school on Thursday.
Tuesday 22nd February - Parent Information evening for - 6:30 pm - 7:30 pm.
Wednesday 23rd February - Reconcilation meeting for parents of children participating in the Reconciliation Program at St. Brigid's Ballan at 7 pm.
Wednesday 23rd February - Foundation student rest day.
Thursday 24th February - Lunch orders are available from the Gordon Shop
Monday, 28th February -School Closure Day – Scaffolding Literacy PD for staff
Monday 28th February - NO PLAYGROUP DUE TO SCHOOL CLOSURE
March Dates
Tuesday, 1st March-Shrove Tuesday (Pancake Day @ St. Patrick's)
Wednesday 2nd March - Foundation student rest day.
Wednesday, 2nd March - Ash Wednesday Mass at St Patrick's Church, Gordon at 9:15 am.
Thursday 3rd March - Lunch orders are available from the Gordon Shop
Friday, 4th March - School Assembly and Liturgy
Thursday 10th March - Lunch orders are available from the Gordon Shop
Friday, 11th March - Twilight House Sports (5.30 pm-7.00 pm)
Monday 14th March - Labour Day Public Holiday
Thursday, 17th March - St. Patrick's Day celebrations
Monday, 21st March - Moorabool Sports Day (Masons Lane Bacchus Marsh – whole school)
April Dates
Thursday, 7th April - Easter Paraliturgy @ 2.15pm followed by Easter Hat parade
Thursday 7th April - Term One concludes at 3.30pm
Friday, 8th April -School Closure Day – Christian Meditation PD for staff
PARISH OF GORDON RECONCILIATION PROGRAM
For all parents of children participating in the Reconciliation Program, a compulsory meeting will be held on Wednesday 23rd February, 2022 at St. Brigid's Ballan at 7 pm.
Parents only are required to attend this meeting to register on the night for enrolment for the start of the sacramental program. A copy of Baptismal certificate will also be needed. The sacramental team will speak about the program.
There will be another meeting in May to discuss the Confirmation and Eucharist program. Dates for Ceremonies will be confirmed later.
The children will be required to attend one of these weekend masses:
Sunday 27st February 8.45 am Gordon
Sunday 27th February 10.30am Ballan
They will be presented to the parish and receive their purple stoles and information packs.
A four week program will be required to be completed at home with the celebration for the Sacrament of Reconciliation on:
Tuesday, 22nd March 4pm St. Brigid's Church, Ballan
Wednesday, 23rd March 4pm St. Patrick's Church, Gordon
Enrolment forms will be available from the Parish Primary Schools and will be needed for the meeting. Any queries please ring Therese Winter 0417518187.
Year 3/4 Camp
Dear Families of Year 3 and Year 4 students,
We are pleased to advise that children from the above class will attend Camp Wilkin in Anglesea for a one night camp from 26 May 2022 to 27 May 2022.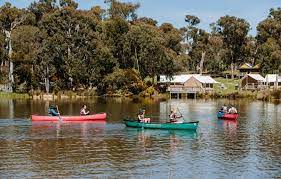 Year 5/6 Camp
Dear Families of Year 5 and Year 6 students,
Your children will attend a two night camp at Campaspe Downs on the 2nd - 4th May, 2022.
2022 SWIMMING AND GYM PROGRAM
Our five week Swimming/Gymnastics Program will take place for all students from Monday 9th May to Monday 6th June.
Children will be transported to and from the Ballarat Aquatic Centre via bus coach company.
Dear Families and Friends,
Please join with our wonderful playgroup on each Monday of term from 9:15 am to 10:45 am.
PLEASE NOTE THAT NEXT MONDAY, 28th February, IS A PUPIL FREE DAY, SO PLAYGROUP WILL NOT TAKE PLACE.
All community families and friends welcome.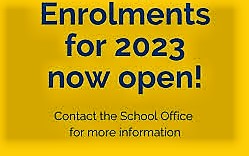 Enrolments and School Tours for 2023 now open.
Enrolments for 2023 are now open at St Patrick's Gordon for all year levels.
We encourage all prospective families to contact our school and we will organise a personal tour with Paul McDowell.
Personal school tours are the first step in the enrolment process. Enrolments are also open for children of existing families who start Prep in 2023.

For more information, please contact the school office on 5368 9495 or Mr. Paul McDowell via email : principal@spgordon.catholic.edu.au
Starting School is a big change for children.
Not only do they have to cope with schoolwork and teachers, but they also have to get
used to being part of a class and a whole school. A lot more is expected of children when
they start school and there are lots more people to get on with. It helps children to know
that there are people at school who will look after them and care for them.
Belonging improves mental health and wellbeing and learning.
All children need to feel that their world is a safe place where people will care about
them, where their needs for support, respect and friendship will be met, and where they
will be able to get help to work out any problems. When these needs are met children
develop a sense of belonging.
A sense of belonging has been found to help protect children against mental health
problems and improve their learning. Children who feel that they belong are happier,
more relaxed and have fewer behavioural problems than others. They are also more
motivated and more successful learners.
Being connected is about knowing you can seek support when you need it, that you will
be listened to, and that you can work together with staff to help your child learn and
develop. Support may come from talking with staff or from making connections with
other families. Sometimes you might be feeling that things are going well, but just want
to have a general chat about your child.
Being connected helps keep parents and carers informed. Parents and carers are better
able to support their children's early learning experiences when they are informed
about what their children are learning and doing at their school.
Making friends and having positive relationships with teacher's helps children develop a
sense of belonging at school. Having older 'buddies' to turn to helps younger children feel
that school is a place where they can get help if they need it. Looking after younger
children encourages caring and helping in older children and helps to reduce conflicts and
bullying. These are some of the ways that children's sense of belonging at school can be
supported at St Patrick's we are committed to building a strong positive relationship with all students and families. This includes things like:
- making the school environment welcoming for all students and families encouraging teachers to get to know all their students and their families.
- identifying ways of improving communication with families focussing on child and family strengths making sure that school policies on safety, welfare and discipline are clearly communicated and support a sense of belonging for children and families.
What parents and carers can do
Parents and carers can work with school staff to help create a bridge between home and school. When the adults responsible for children take a positive interest in what happens at school it helps children feel at home. It also makes it easier to pick up any problems early when they are easiest to resolve.
Find out about the school and what your child is learning; participate in information sessions.
Make time to listen to your child tell you about what he or she is doing at school.
Let your child's teacher know if he/she is having difficulties and discuss what kinds of things you can do at home and school to help.
Schools can be scary places, and not just for children
Parents and carers also need to feel welcome and at ease to get the most out of being
involved with their children's school. When parents and carers are involved and connected with school, children are better learners and have better mental health and wellbeing. This is an important emphasis in schools nowadays that may be very different from what parents or carers remember.
Connecting at school
Being connected at school is not about having mobile phones and computers. It's about knowing you can get support, that you will be listened to, and that you can work together with school staff to help your child learn and develop. Working together to care for children is the best way for schools and parents/carers to support children's mental health.
HOT LUNCHES AVAILABLE EVERY THURSDAY
Dear Families,
Lunches for all school children are available from the Gordon Shop on a Thursday.
Please order and pay directly at the shop, on the Wednesday prior.
Family Fee Assistance Scheme
In all Ballarat Diocesan Catholic Primary Schools, tuition fee discounts are available to
families eligible for a means tested Centrelink or Veteran Affairs concession card. The
scheme offers tuition fee discounts to both Catholic and non-Catholic families, to new and
current students. If you are eligible for the above concession card and require further
information regarding this scheme, please contact the school office for more information.
Camps Sports and Excursions Fund (CSEF)
Families holding a valid means-tested concession card or temporary foster parents are
eligible to apply. $125 per year is paid for eligible primary school students.Payments are made directly to the school and are tied to the student.
Eligibility:
Families holding an eligible Centrelink Health Care Card, Pensioner Concession Card,
Veterans Affairs Gold Card on the first day of Term 1 or first day of Term 2 or be a
temporary foster parent will be eligible to apply.