Week 3, Term 4, 2021 Newsletter.
News from the Principal
2022 Learning Structure at St. Patrick's Primary, Gordon
Dear Families,
As a school community we have had another interesting year, but we pray that we shall finish 2021 with continuous on-site learning and be able to celebrate our Year Six students completing their primary school journey and have our transition days, where we welcome in our new Foundation students for 2022.
As we prepare for 2022, as principal, I came to St. Patrick's with the vision to continue to lead the staff in providing the best educational opportunities for all students and see that they exceed their own capabilities.
Part of this vision, was to change our class structure to a minimum of 4 classes (Foundation, Year One/Two, Year Three/Four, Year Five/Six) for 2022, that catered more appropriately for learning in the key curriculum areas of Literacy and Mathematics. These classes are able to be sustained as four separate classes from 9.00am until 12.45pm. Following this time, we shall revert back to 3 classes (Foundation /One, Year Two Three and Years Four-Six) for the learning areas of Religion, Inquiry and Social Skills.
With continued growth and promotion, I envisage we will be in a position in 2023 to maintain 4 classes across the whole school day. New also to 2022 will be a return to 3 specialist classes on a Friday, catering to our Language program (Japanese), Visual Arts and Physical Education.
As you can see from the attached visual diagram outlining the structure, WEDNESDAY will appear very different. As a staff, we wish to build each student to be Independent Effective Learners. We are working on a model that still has teachers taking small focus groups, to meet each child's learning goals, but giving flexibility in the morning for children to spend more time on areas that they wish to spend the time on – I wish to spend longer on drafting, editing and publishing my writing; I wish to spend longer with a really good book; going deeper into an area of maths that interests them. Students will still have individual tasks to complete, that are accessed via their Google Classroom. The afternoon is spent on Passion Projects – giving children an opportunity to share their learning, after following a structured template of Brainstorm, Designing a Question, Research, Creating and then Presenting. Across Terms Two and Three, this time might also be taken up with rehearsals for our school production or Art Show.
Please take the time to read and take in, what we see as an exciting opportunity to offer new learning opportunities to each and every student. I am available across the week to meet with parents to answer any questions, with a coffee and chat every morning and afternoon from 8.30am and 3.00pm. Parents can also call for a chat or email principal@spgordon.catholic.edu.au with any questions or feedback.
I thank you for the support you show to myself and the staff, in entrusting your child's learning journey to us and we look with great excitement toward 2022.
Kind Regards and God's Blessings
Paul McDowell
Principal
Parent/Teacher/Student interviews in Term 4
Bookings are via Parent Access Module.
Dear Families,
Parent/Teacher/Student interviews will take place on Tuesday 9th November from 3:00 pm to 7:30 pm. Each interview will run for 10 minutes.
For Parents/Carers to attend in person, you will need to be doubly COVID19 vaccinated. There is also an option on the booking site for the school to phone you and conduct the interview this way. Please QR code in on arrival and wear a mask.
Bookings are now available via our Parent Access Module. (PAM) The website address is https://pam.spgordon.catholic.edu.au
The screen below will appear. Your username is your email address. If you don't remember your password, please select 'Forgot Password' option to reset it.
You are able to save the above address to your mobile device by adding to Home Screen.
For any further queries, please contact the school office.
Dear Families,
Issue 7 of Scholastic Book Club will be sent home today as a hard copy brochure. All orders are due by the 3rd November.
Issue 8 will be available online next week. I will forward through Issue 8 link via our DOJO app.
Secondhand equipment & furniture for sale
Dear Families,
We have the following secondhand items available for sale.
Double sided bookcases for sale - We have six of these available for purchase - all in excellent condition. H155cm X 60cmW X 87cmLadjustable shelving$30 per unit.
2017 12.5 GB iPads for sale (12 in total)Have many learning based games and applications loaded onto each one. Cannot be updated from the current Version 9.5 installed, but are in very good order. Does not come with a 30 point charger - available from Officeworks or Kmart for approximately $5.00. Each iPad comes with a case attached.$25 per iPad
1 x 4 drawer filing cabinet. Color grey. No drawer keys available. Cost $30.00.

Please email Paul - principal@spgordon.catholic.edu.au or message vis ClassDojo or catch me in the carpark.
Pictures of secondhand items for sale...
We offer our Deepest Sympathy
On behalf of the St Patrick's School community, I offer our sympathies, thoughts and prayers to our following school families on the recent loss of much loved member of their families.
Please keep Rhonda, Matt, Izzy and Thomas Best, in your prayers and thoughts, as they deal with the recent loss of Rhonda's much loved brother, Steve.
Also thoughts and prayers to Travis, Catherine, Lily, Archie and Griffin on the loss of their father, grandfather and father in law, Peter Stewart.
We wish both families comfort and courage in the days ahead, as we know they have many loving memories to hold onto.
School Photo Day
Our school photo day has been postponed to Wednesday 10th November.
New photo envelopes will be reissued soon.
We ask that all students wear their full summer uniform on the day and have their best smiles ready.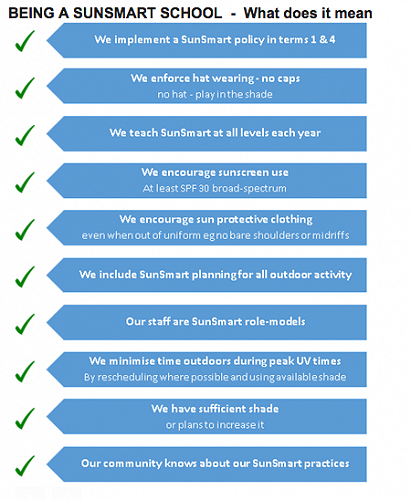 DATES FOR YOUR DIARY
Thursday 21st October - Hot Lunches available from the Gordon Shop. Please order on Wednesday prior.

Monday 1st November - PUBLIC HOLIDAY

Tuesday 2nd November - School Closure Day - Staff First Aid Training
Tuesday 9th November - Parent/Teacher/Student conversation - Bookings now open via Parent Access Module.
Wednesday 10th November - School Photos
Monday 15th November - 2022 Foundation student orientation. 9:15 am - 11:30 am
Monday 22nd November - 2022 Foundation student orientation. 9:15 am - 11:30 am
Monday 29th November - 2022 Whole school orientation. 9:15 am - 11:30 am
Friday 3rd December - Mission Day Fete
Monday 6th December - 2 night, Year 5 & Year 6 Campaspe Downs Camp.
Year 5/6 School Camp
The Year 5/6 Camp will take place from the 6th to 8th December and will be held at Campaspe Downs. The camp is set amid 180 acres of natural bushland in the Macedon Ranges, Close to Kyneton and Hanging Rock.
There is a wide range of facilities to enjoy, including sports stadium.
We are still hopeful that this camp will be able to take place on the above date. We await further advice from the Government regarding camps and excursions recommencing.
QR CODE AT ST PATRICK'S SCHOOL
All persons entering our school building must scan the QR code.
These records will help with any future contact tracing that may be necessary in slowing the spread of coronavirus (COVID-19).
Some visitors may not be able to scan a code. Our poster has a unique six-character location code they can enter via the Service Victoria app (available through the Apple App Store and Google Play Store).
Playgroup has recommenced
We are delighted to announce that our Playgroup has recommenced on a Monday morning from 9:30 am to 11 am. All community families welcome.
Pastoral Care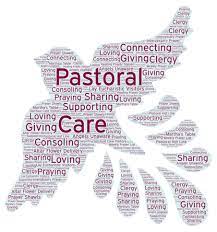 Pastoral care is key to our strong sense of community across the School. There are many threads to the programme – both formal and informal – and all have the intention of addressing the well-being of each student at their individual point of need.
Vivian Lunt is the Pastoral Care Worker at our school. She is a qualified and a very professional and caring Pastoral Care Worker employed at our school every Thursday.
Vivian works with individual children on request, class groups and parents and families as required. All interactions remain strictly confidential.
If any family would like to access this service, either for themselves personally or their child, please contact the school office for an appointment with Vivian.
Please note 10% discount is currently on offer at Crockers Uniform Store. This will end on the 30th November.