Week 1, Term 4, 2021 Newsletter.
News from the Principal
Dear Families,
Here we are back in lockdown and remote learning for Week one of Term Four. We are looking forward to welcoming back students next week on a the below structure.
Our structure for week two and week three is as follows :-

Year Foundation, Year One, Year Two and Year Three students will attend school onsite for five days per week.
Year Four, Year Five and Year Six students will attend school onsite on Wednesday, Thursday and Friday and Monday and Tuesday will be online remote learning.
Commencing Monday October 26th, all children will return to fulltime, onsite learning.
We ask that parents drop children off in the top carpark and only the school children enter the school building. If your child is unwell, even if symptoms are very mild, they should stay home. They should not attend school until they have recovered. If your child has symptoms of COVID-19 or of cold and flu-like illness, even if they are very mild, see your doctor or go to a respiratory testing clinic.
Our school reports for Semester Two will be condensed and teacher judgement based, due to current circumstances.
We thank you for your support and fingers crossed that we will all be back full time and onsite by week four.
Paul McDowell
CHOCOLATE CHIP COOKIE BAKING
Class structure and Enrolments in 2022
The planning for our 2022 school year is well underway.
In 2022, there will be four classrooms at St Patrick's. They are as follows:-
Foundation Class
Year One/Year Two Class
Year Three/Year Four Class
Year Five/Year Six Class
More details about the 2022 structure will follow in the coming weeks.
If you know of anyone in our community considering enrolling for 2022, please encourage them to do so ASAP or if you know any family who is yet to make a decision, please encourage them to consider our wonderful school.
School tours are available with our Principal, Paul McDowell.
To ensure a smooth transition into school, a comprehensive transition program is provided for all enrolled prep students and their families. This includes information sessions for parents and opportunities for students to visit the school and spend time in the junior classroom.
School Photo Day postponement - Take 3
Our school photo day has been postponed to Wednesday 10th November.
New photo envelopes will be reissued closer to the date.
We ask that all students wear their full summer uniform on the day and have their best smiles ready.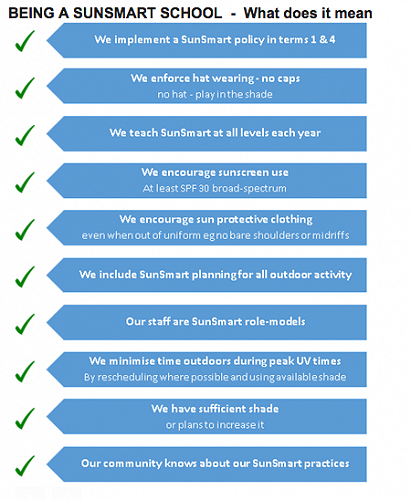 DATES FOR YOUR DIARY
Monday 1st November - PUBLIC HOLIDAY
Tuesday 2nd November - School Closure Day - Staff First Aid Training
Tuesday 9th November - Parent/Teacher/Student conversation
Wednesday 10th November - School Photos
Monday 15th November - 2022 Foundation student orientation. 9:15 am - 11:30 am
Monday 22nd November - 2022 Foundation student orientation. 9:15 am - 11:30 am
Monday 29th November - 2022 Whole school orientation. 9:15 am - 11:30 am
Friday 3rd December - Mission Day Fete
Monday 6th December - 2 night, Year 5 & Year 6 Campaspe Downs Camp.
Year 5/6 School Camp
The Year 5/6 Camp will take place from the 6th to 8th December and will be held at Campaspe Downs. The camp is set amid 180 acres of natural bushland in the Macedon Ranges, Close to Kyneton and Hanging Rock.
There is a wide range of facilities to enjoy, including sports stadium.
We are still hopeful that this camp will be able to take place on the above date. We await further advice from the Government regarding camps and excursions recommencing.
SCHOOL BALL CANCELLED.
Unfortunately our long awaited P and F, School Ball will not take place this year. We look forward to celebrating it next year!
We are in discussion at holding our school Cross Country Carnival, as a Twilight event. This will be similar to our school sports in Term 1, with catering provided. We hope that we will be having this late in November.
Thank you to our wonderful Parents and Friends, who have coped very well with two years of cancellations and postponements.
QR CODE AT ST PATRICK'S SCHOOL
All persons entering our school building must scan the QR code.
These records will help with any future contact tracing that may be necessary in slowing the spread of coronavirus (COVID-19).
Some visitors may not be able to scan a code. Our poster has a unique six-character location code they can enter via the Service Victoria app (available through the Apple App Store and Google Play Store).
Playgroup Postponed until further notice
Our Monday playgroup will be postponed until further notice.
This is in line with the Covid School Operations Guide.
We look forward to welcoming our playgroup families back, hopefully in the very near future.
Pastoral Care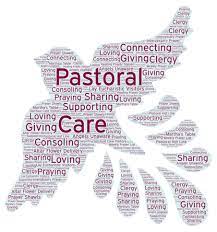 Pastoral care is key to our strong sense of community across the School. There are many threads to the programme – both formal and informal – and all have the intention of addressing the well-being of each student at their individual point of need.
Vivian Lunt is the Pastoral Care Worker at our school. She is a qualified and a very professional and caring Pastoral Care Worker employed at our school every Thursday.
Vivian works with individual children on request, class groups and parents and families as required. All interactions remain strictly confidential.
If any family would like to access this service, either for themselves personally or their child, please contact the school office for an appointment with Vivian.