Week 3, Term 3, 2021 Newsletter
News from the Principal
Dear Families,
We are delighted to be able to welcome all of our students back to their classrooms today.
I extend a special welcome to our new student, Chelsea Winter and her family. Chelsea has joined the senior class as a Year 5 student and she is settling into school routines very well.
We were all disappointed to go into lockdown this term, however I am very pleased that all of our students and staff did a fabulous job of engaging in remote learning.

While we were in lockdown it was a great opportunity to practice the skills of building resilience.
The research is clear; the more positive emotion you make the experience, the more resilient we will all be.
Some restrictions and mask rules still apply and we would appreciate all families following the Victorian restriction rules.

The school disco was scheduled for this coming Friday night, but will be postponed until further notice.
Julie will contact families in regard to refund for school ball tickets. The school ball will be postponed to a date, when we can once again gather and it will definitely a fabulous evening and well worth the wait.
Our school assembly on Friday will be for staff and students only. This is in line with current restrictions.
Thank you once again to our Teachers for preparing and executing daily interactive and recorded lessons in order to provide guidance and support for parents and students and for hosting online meetings so students could connect and collaborate.
Finally, a huge thank you to our Parents and guardians for working diligently to facilitate the learning process for your child(ren) remotely in your home, in addition to your own work and other important responsibilities. You are all amazing and we very much appreciate all the you do!
Have a fabulous week!
Paul McDowell
QR CODE AT ST PATRICK'S SCHOOL
All persons entering our school building must scan the QR code.
These records will help with any future contact tracing that may be necessary in slowing the spread of coronavirus (COVID-19).
Some visitors may not be able to scan a code. Our poster has a unique six-character location code they can enter via the Service Victoria app (available through the Apple App Store and Google Play Store).
Parents and Friends News and updates
Hot Lunch changes for Thursdays
The Gordon Store are able to commence hot lunch orders beginning on Thursday 5th August.
On a Wednesday, parents will be able to go into the store and place their child's order, provide child's name, grade and make payment directly to the store by 12 noon. Lunch orders will be delivered to the school at lunch time.

Lunch orders can include the following:-
Pies, Pasties, Chips /& Gravy, Chicken nuggets, Fried rice, Lamb or chicken souvlaki, Sandwiches, Hamburgers, Noodles, Flavoured milk or juice box.
DISCO POSTPONED UNTIL FURTHER NOTICE
Dear Families,
Our Parents and Friends Tea Towel keepsake is currently in production. The cost of each tea towel is $10 and is a wonderful keepsake for us all.
A hard copy of the above order form will be sent home today.
We ask that families complete and return their order form, together with their money. If you would like to directly transfer funds, please use your surname as a reference, together with TT.
The school bank details are as follows :-
St Patricks Gordon
BSB 083 532
Ac No. 853788944
Thank you for your support.
School Photo Day
School Photo Day is fast approaching and at this current stage, will still take place.

Have your child's school memories captured forever on Tuesday 10th August 2021

Your photo order envelopes will arrive shortly. Please start planning your purchases and payment options.

Remember these helpful points:

Read all relevant instructions for your preferred payment method. All payments are due by photo day.
You may pay online using your credit card. Each child will have an individual 'shootkey' listed on their envelope. This will help identify your child's order.
You may pay by cash using the individual envelope provided. Please enclose correct money as no change will be given.
Sibling photo envelopes are available at the school office upon request. THESE PHOTOS WILL BE TAKEN DURING SCHOOL, ON PHOTO DAY, USUALLY AT RECESS
Please instruct siblings to attend the photo studio during this time. Photographers are unable to search for students who do not attend.
Do not seal envelopes inside each other. You may include payment for all children in one envelope, however, please indicate on this envelope the names of all the children you are paying for.
Dates for your Diary
Friday 30th July - School Assembly at 2:45 pm. School children only.

St. Patrick's Disco - POSTPONED

Tuesday 10th August - School Photo day for all staff and students.
Friday 13th August - Netball and Athletic Competition (to be confirmed)
Friday 13th August - School Assembly at 2:45 pm.
Monday 16th August - Community Playgroup 9 am - 10:30 am. All welcome.

Tuesday 17th August - School Closure Day



Book Week 23rd - 27th August - Activities to take place.
Monday 23rd August - Community Playgroup 9 am - 10:30 am. All welcome.
Tuesday 24th August - 12:00 pm School Mass with Fr Sajan at St Patrick's School
Friday 27th August - School Assembly at 2:45 pm. All families welcome to join us
Monday 30th August - Community Playgroup 9 am - 10:30 am. All welcome.
Thursday 2nd September - Pie night for Father's Day from 4:45 pm - 5:45 pm.
Monday 6th September - Community Playgroup 9 am - 10:30 am. All welcome.
Monday 13th August - Community Playgroup 9 am - 10:30 am. All welcome.
Monday 20th August - Community Playgroup 9 am - 10:30 am. All welcome.
Monday 27th August - Community Playgroup 9 am - 10:30 am. All welcome.
Friday 10th September - School Closure Day
Thursday 16th September - Art Show from 5 pm - 7 pm. All children and families to attend.
Friday 17th September - Term 3 concludes at 1:15 pm.
Wet Day Outside Play
Dear Families,
Due to the amount of water currently around, children are permitted to bring old over clothes to school and put them on over their school uniform during outside play times.
Hopefully this will alleviate some of your laundry woes.
Playgroup will postponed until further notice
Pastoral Care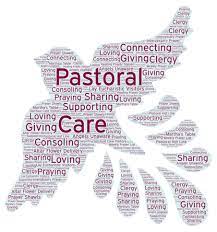 Pastoral care is key to our strong sense of community across the School. There are many threads to the programme – both formal and informal – and all have the intention of addressing the well-being of each student at their individual point of need.
Vivian Lunt is the Pastoral Care Worker at our school. She is a qualified and a very professional and caring Pastoral Care Worker employed at our school every Thursday.
Vivian works with individual children on request, class groups and parents and families as required. All interactions remain strictly confidential.
If any family would like to access this service, either for themselves personally or their child, please contact the school office for an appointment with Vivian.